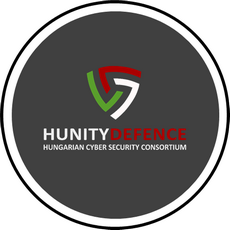 Cyber Protection
by HUNITY consorptium
Hunity Defense is a cyber security consortium which was founded by four Hungarian IT security solution provider and consultancy companies to offer an advanced, comprehensive and customizable technology and service pack against the cyber threats of today.
The consortium focuses primarily on the government sector, to which it offers complex consultancy, quality assurance and system integration services from the basics of network security infrastructure to APT detection and malware analysis. Members of the
consortium have more than fifteen years of experience and strong competence in the market of national security and public administration, and all of them have security clearance on the government level. In addition to the government sector, the members
of the consortium have global references from the financial, telecommunication, public utilities, healthcare and other sectors.